Next
Tip: To zoom, roll-over the Image.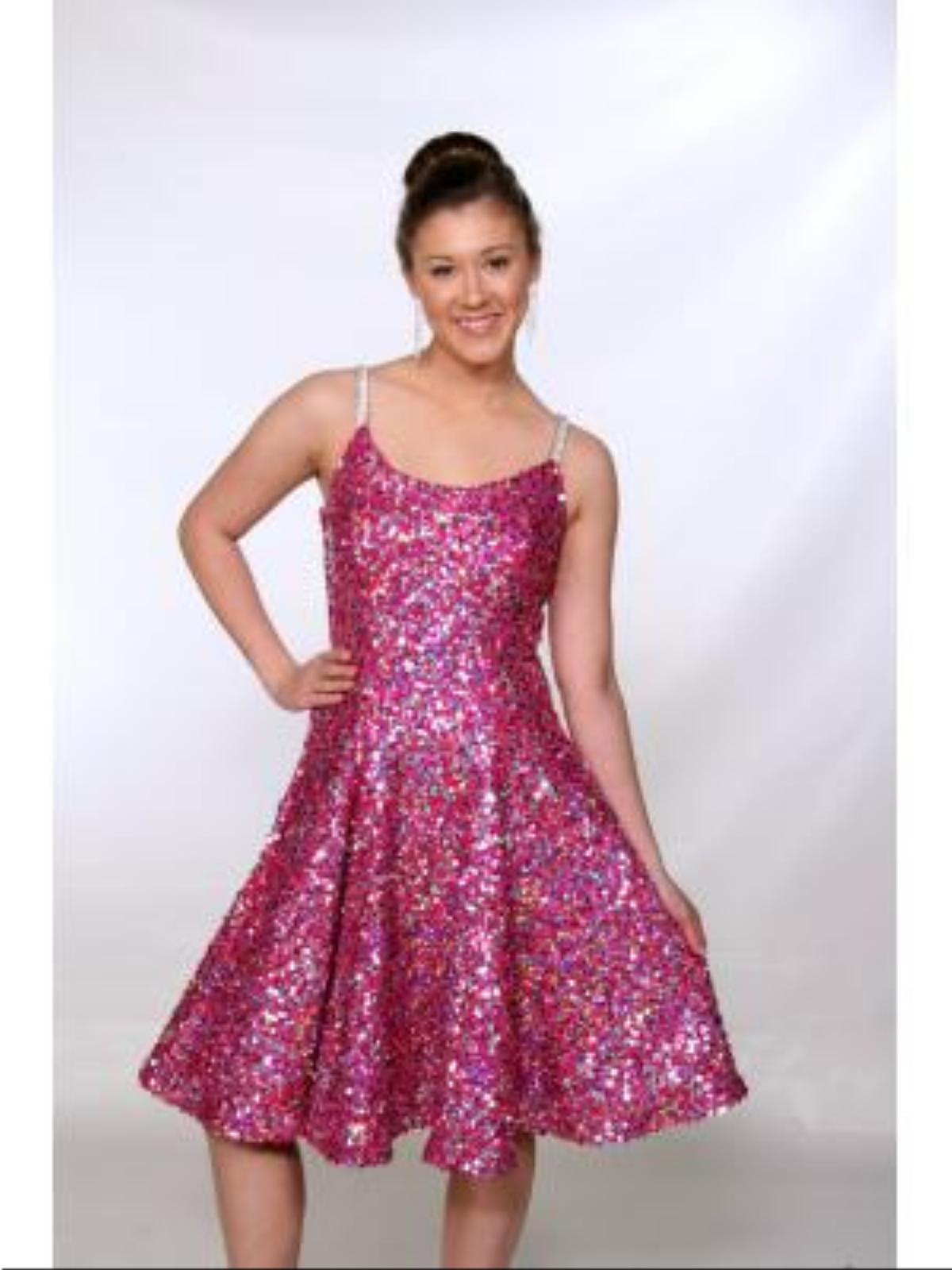 Product Details
Product ID
#05030
Product Name
Dresses
Style
Scoop neck panel dress with full skirt
Color(s)
Fuchsia/pink; royal/turq; orange/fuchsia
Price (in US$)
0
Offer
Description
Scoop neck panel dress in fuchsia/ pink sequins on spandex tricot with fuchsia lining. Double row rhinestone straps accent the dress as well as horsehair braid in the hem.