Next
Tip: To zoom, roll-over the Image.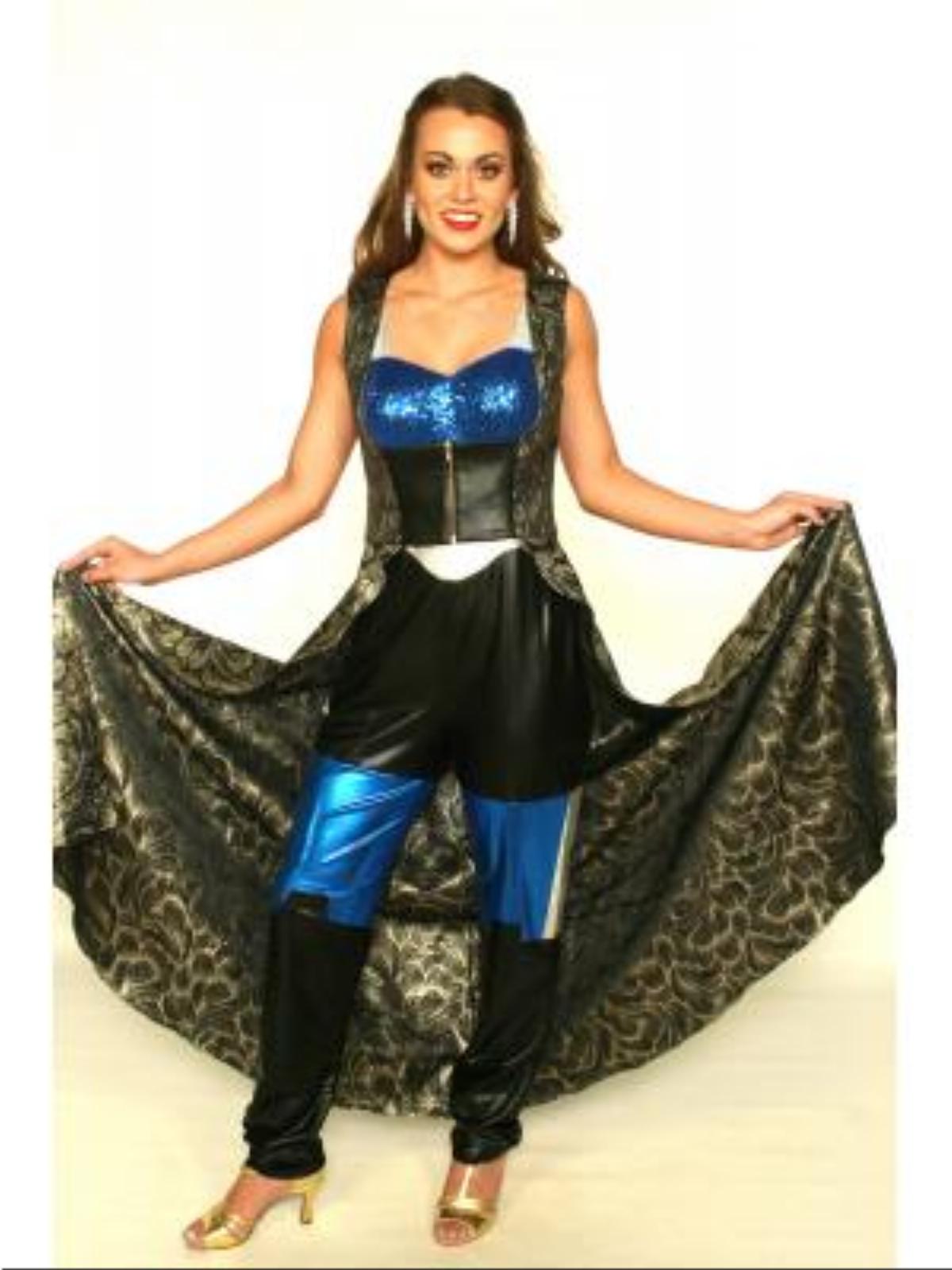 Product Details
Product ID
#GMP1717
Product Name
Jumpsuits and Rompers
Style
Jumpsuit and tearaway overlay
Color(s)
Royal, white , black, gold
Price (in US$)
0
Offer
Description
Sweetheart neckline jumpsuit in royal sequins and white, black and blue accents. The overlay is a metallic black /gold and black pleather with a gold accent zipper.