Next
Tip: To zoom, roll-over the Image.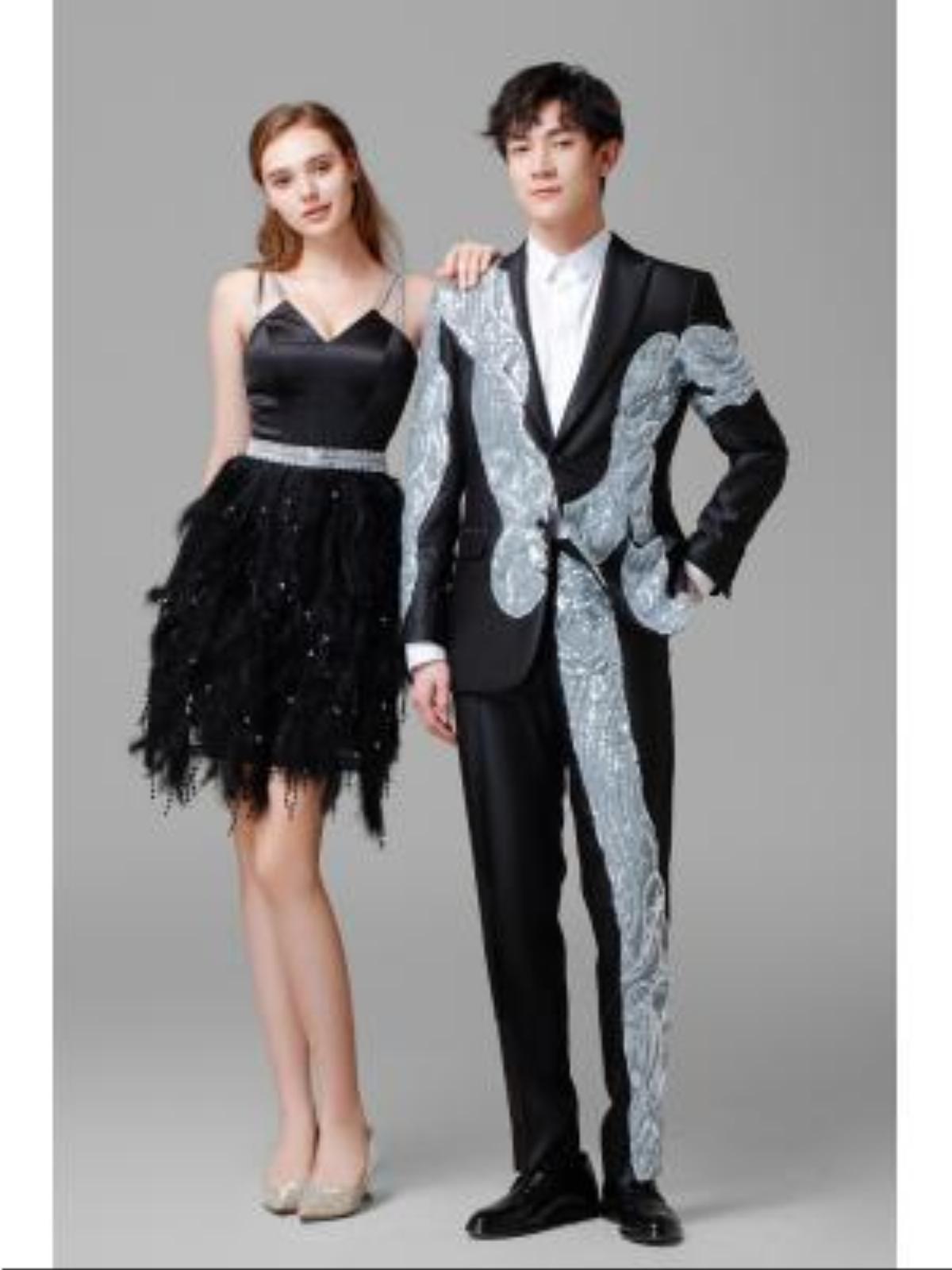 Product Details
Product ID
#GMP21038M
Product Name
Suits
Style
Notched collar jacket with pant
Color(s)
Black/silver : other colors available
Price (in US$)
0
Offer
Description
Notched collar jacket in black with silver sequined accents. Pants also have the silver sequin details. Very special! * jacket or pants can be purchased separately.