Next
Tip: To zoom, roll-over the Image.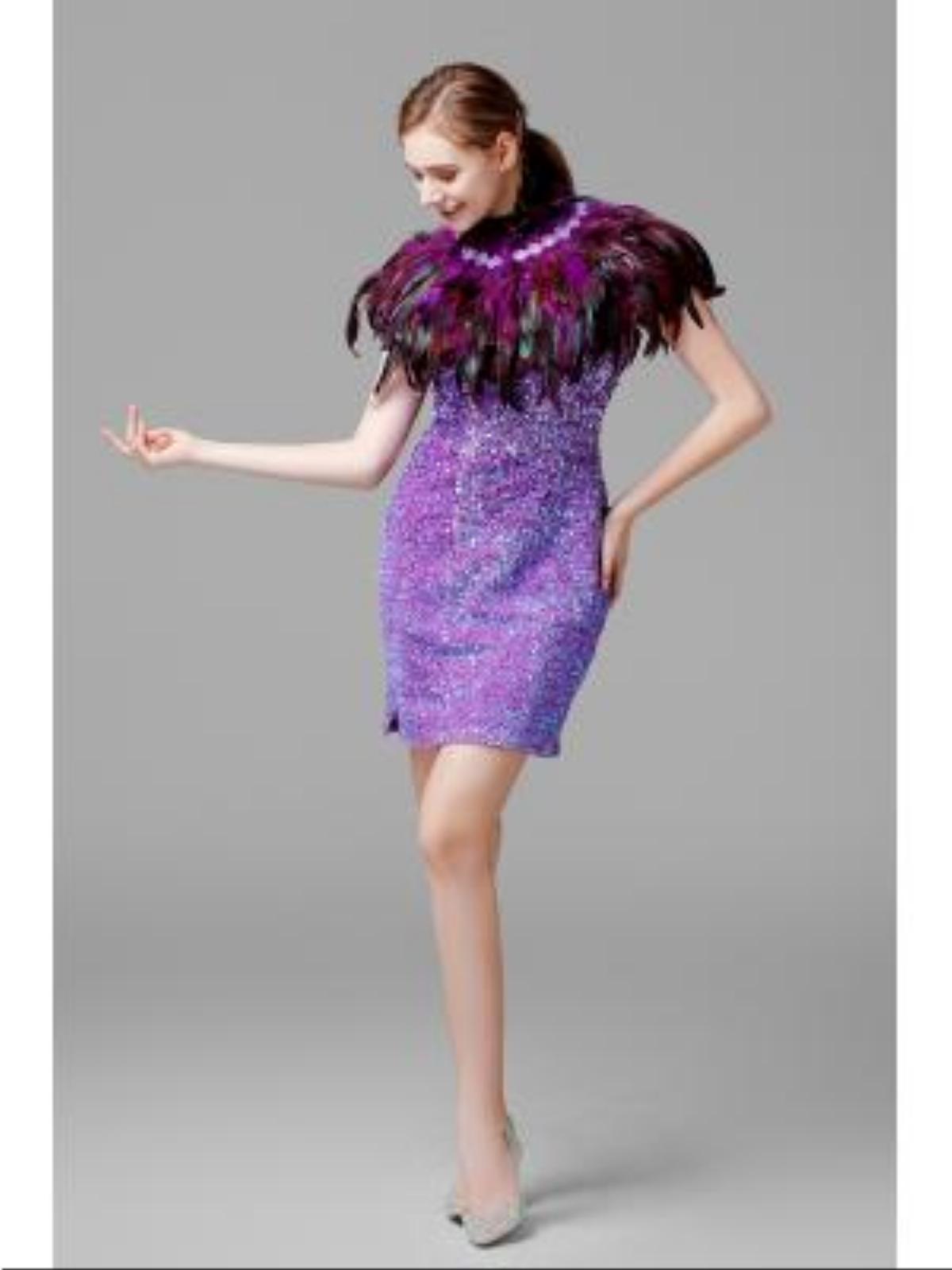 Product Details
Product ID
#GMP21074S
Product Name
Dresses
Style
Slim style dress with collar
Color(s)
Purple: other colors available
Price (in US$)
0
Offer
Description
Purple sequined slim dress with a unique neckline. Fabulous sequined fabric that comes in quite a few colors. Feather collar adds a special flare to the dress.