Next
Tip: To zoom, roll-over the Image.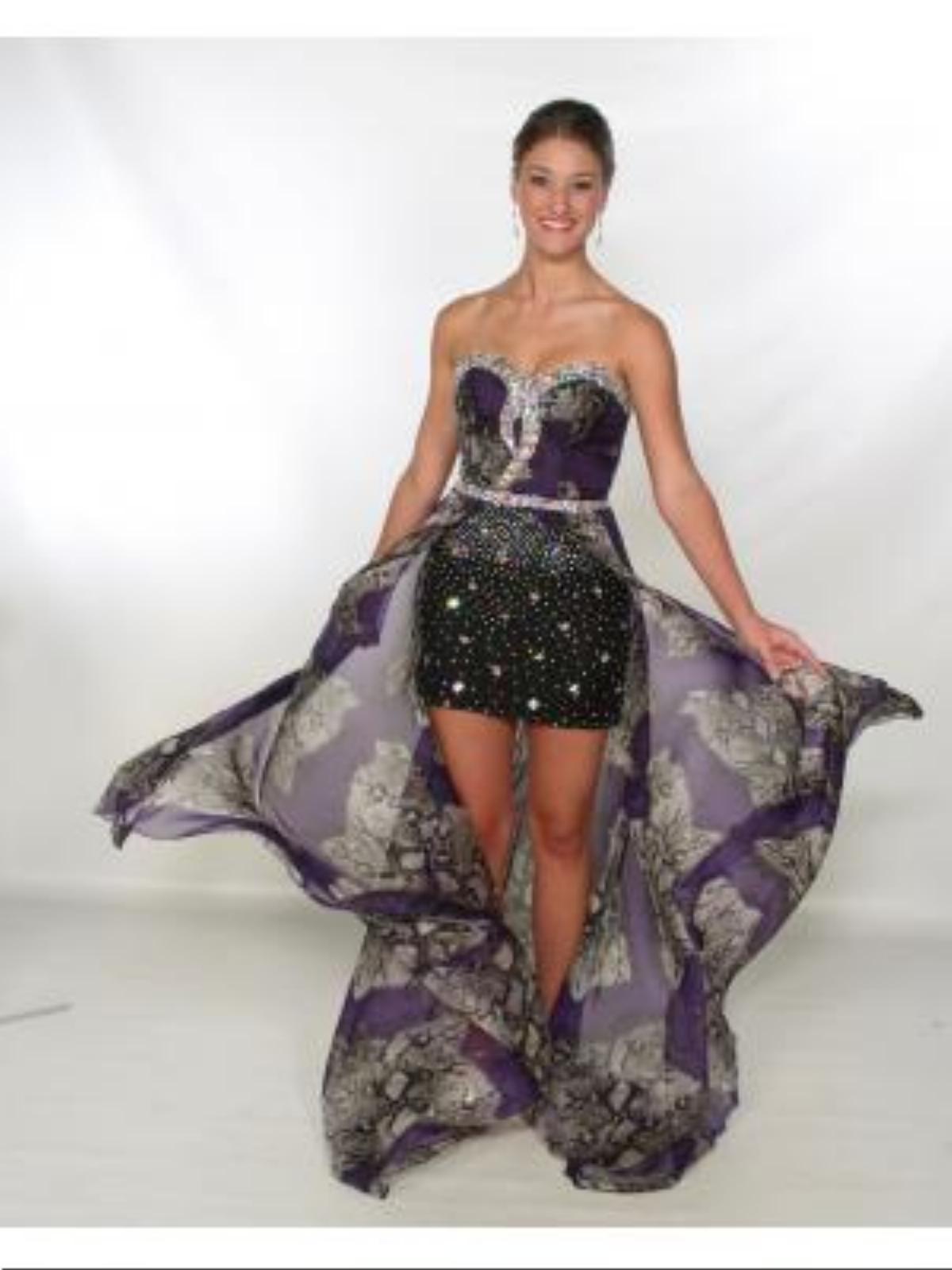 Product Details
Product ID
#RIZ2078
Product Name
Dresses
Style
Short slim dress with long skirt
Color(s)
Purple black grey print
Price (in US$)
0
Offer
Description
Short slim dress in black satin with beads and AB stones with an attached long skirt. The bodice and skirt are a purple/black/grey animal print. The length of the skirt will be determined by your measurements.